☰
DITTO® – the digital tool to transform your in-house email and brochure creation
Right here, right now – speedy, on-brand communications
Putting you in control
Immediate turnaround or agency quality? With DITTO, you don't need to compromise. We create high-quality, on-brand templates. Your marketing or servicing team then adds personalised content and exports in moments. As often as you need.
"We produce hundreds of client-branded bespoke insurance policies professionally presented in our colours, fonts and layouts."
Drag and drop emails
We create professional headers, footers and layout modules. Your team drag and drop modules, choose images and create copy. Mobile and desktop preview, pre-flight checks and test emails ensure quality. PDF and html files are packaged at the touch of a button.
Personalised brochures
Again, we create starting templates. Your team can then change partner logos; feature different products/services; change offers; include third party pdfs; all within brand guidelines you have approved. When ready, they export as digital or print-quality PDFs.
Locking down parameters
Your brand – your rules. You can tie-down logo positions or allow flexibility. You can offer a range of colour palettes and fonts to choose from – or fix them. You can upload an approved picture library or allow image import. It's up to you.
Speed and cost-efficiency
DITTO enables your people to create consistent high-quality communications, anywhere in the world. You pay a template creation fee and an annual subscription.
Your teams can access your secure dashboard at any time.
No agency bottlenecks. No additional fees. No stress.
Agility built in
Imagine how DITTO can help you. Promoting different hotels/homes/cars/services to local markets? Tick. Creating personalised packages for corporate clients? Yes. Constantly evolving offers? Of course. Membership or marketing emails? Let's go. Creating newsletters for different customer segments? No problem. Whatever you need, we'll create the templates and your people can start producing, time after time.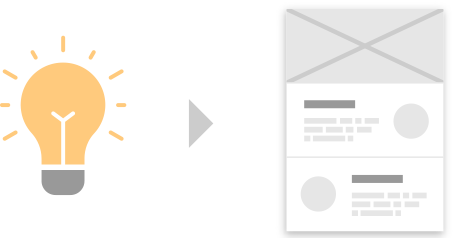 Idea to Mockup
Whether you already have a creative or just the concept, we can help you bring your vision to life.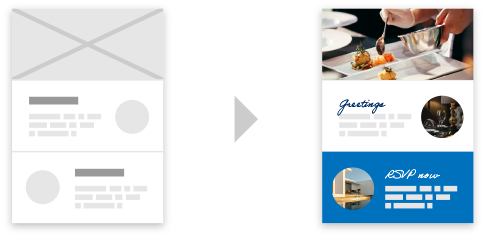 Mockup to Creative
With the creative locked in, we will build a functional template, ready for your team to use as and when it's needed.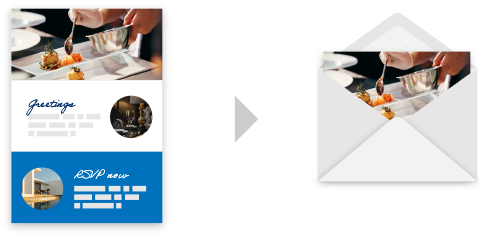 Creative to Inbox
Populating the template is easy and with DITTO you can export your designs in formats that are ready for the end user.